Good nutrition is an important part of leading a healthy lifestyle. Combined with physical activity, your diet can help you to reach and maintain a healthy weight, reduce your risk of chronic diseases (like heart disease and cancer), and promote your overall health. In this concern, a seminar on Rule your Habits was organized by Dr. Ziauddin Hospital on Friday, 04th August, 2017 at North Nazimabad Campus, Karachi.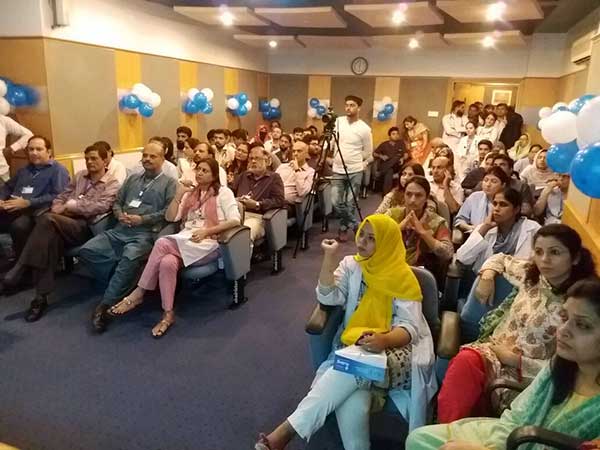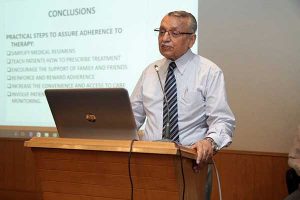 The event was chaired by Dr. Ejaz Fatima, Trustee Dr. Ziauddin Hospital and Dr. Ejaz Ahmed Vohra, Head of Medicine Department,Dr. Ziauddin Hospital. Dr. Sonia Zaid gave an informative and practical talk about eating well and stay healthy. The house full event was attended by a large number of participants.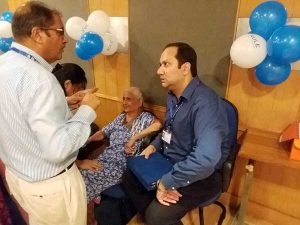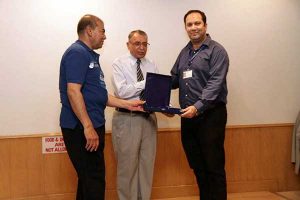 Dr. Faraz Arif, Group Head Marketing & Business Developmentalong with the Outreach Department were also present to supervise the event. Souvenirs were given to Dr. SoniaZaid, Dr. Faraz Arif and HighQ Company by Dr. Ejaz Fatima and Dr. Ejaz Vohra. The audience enjoyed a lot and gave positive feedbacks.