THE MEDICAL ONCOLOGY DEPARTMENT (CANCER FACILITY)
The Dr. Ziauddin Cancer Hospital is a comprehensive cancer care hospital with an aim to provide cancer patients all necessary management like radiotherapy, chemotherapy, diagnostic and ambulatory facilities in an integrated setting.
The Cancer Facility at Dr. Ziauddin Hospital was established in 1997. It was initially introduced with only three facilities: Out-patient, radiation therapy and a day care chemotherapy unit. By 2014, it has transformed into a dedicated Oncology Unit. This was facilitated through the provision of an additional building to the hospital, which is now running as a fully functional dedicated oncology unit.
Services
Medical Oncology
Hematology Oncology
Radiation Oncology
Palliative medicine
Cancer Screening
Pathology services
Patient education services
Qualified Staff
Oncology / Hematology patients (chemotherapy and radiation therapy)
Surgical Oncology
Palliative care
Targeted therapy
State-of-the-art Radiation Therapy facilities
Porta catheter
Post chemotherapy and radiotherapy complication management
Blood and blood products transfusions
Diagnostic procedures such as bone marrow aspiration
Specialized and trained nurses: work as a counselor, care provider and advocator
Inpatient and Outpatient Services
Dr. Ziauddin cancer hospital has more than 30 beds in operation, which includes Delux, Private, General Ward and Oncology Day Care Center.
Radiation Therapy
Dr. Ziauddin Hospital has, stat of the art Radiation machine Varian Trilogy and Intensity Modulated Radiotherapy (IMRT).
Other radiation therapy machines included Linear Accelerators, Cobalt-60 Teletherapy Unit, Conventional Simulator, CT Simulator, Computerized Treatment Planning Systems,
Our Moto is "LIVING WELL"
Ziauddin Cancer hospital has achieved a great deal over the past few years, reaching and improving the lives of many people affected by cancer than ever before.
Ziauddin Cancer hospital our ambition is to reach and improve the lives of our patients living with cancer, and inspire many others to do the same.
We support people from the point they suspect they might have cancer right through diagnosis, treatment, living with and, sadly for some, dying from cancer. We also care for their family members, friends, and work colleagues.
This service is available at North Campus.
Meet the Oncology Leadership Team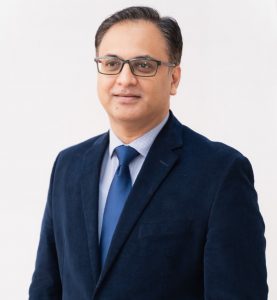 Dr. Adnan A Jabbar 
Professor, Chairman of Oncology Department.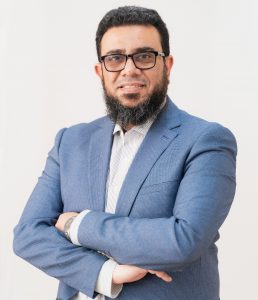 Dr. M. Nauman Zahir 
Associate Professor Oncology.